Sticky notepads have been used for many years by everyone. Sticky notes are papers on which we write the important things to remember and that we have to do in the future.
Writing things to remember on sticky notes is really helpful as we can stick those notes on the things with which we get in contact daily like people stick notes on their fridge, on their office desk, on boards, on Tv and other places.
Sticky notes help you to organize yourself, your study, your office, and your household.
Let's proceed to sticky notes and their uses.
Organize Study Using Sticky Notepads
You can use sticky notes to organize your study. If you are studying a particular topic from your book then you can stick a note on important topics writing key terms or a little brief about it so you can quickly remember the whole topic by seeing the note stick on it.
You can take notes on important pages for your study to make passages with slim square sticky notes which are small in size and also don`t hide the content written on the page.
Always use different colors sticky notes which will assume the importance of a particular topic. Like the red sticky notes for most important topics, blue sticky notes for definitions, yellow sticky notes for brief topics.
There are several more ways by which you can effectively use your custom sticky notes.
How to make a to-do list with Sticky Notepads?
Using Sticky notes can be a great way to organize your to-do list. You can use post-it notes to make a table of a to-do list of tasks written on it. You can place that list on the wallboard at your home.
Make a group of the to-do lists. Write all the tasks ascendingly organized with priorities, which you want to do daily, in a week or in a month. Whenever a task is complete just shift that task sticky note task down or remove it from the wallboard.
You can create different groups of sticky notes with different to-do lists. If you are making a to-do list for study, then sticking them to your study table will let you also stick to your tasks.
You can also write motivational quotes on the sticky notes and stick them up on your wall next to your bed so whenever you wake up and see those quotes it will help you get to motivate regarding the goals you want to achieve.
Sticky Notes for Labeling
As sticky notes help you to remember essential work to-do. But they also work as labeling or giving something an identity.
Suppose you have a jungle of cables of your all electronic devices and but every time when you want to use a particular device, you get confused about which cable to plug in the switch.
To solve the issue you can use sticky notes to help you identify the right cable by writing the identity and stick on it.
You can also stick notes on food with your name written on it so no one in the house would dare to eat your tasty food.
Creativity with Sticky Notepads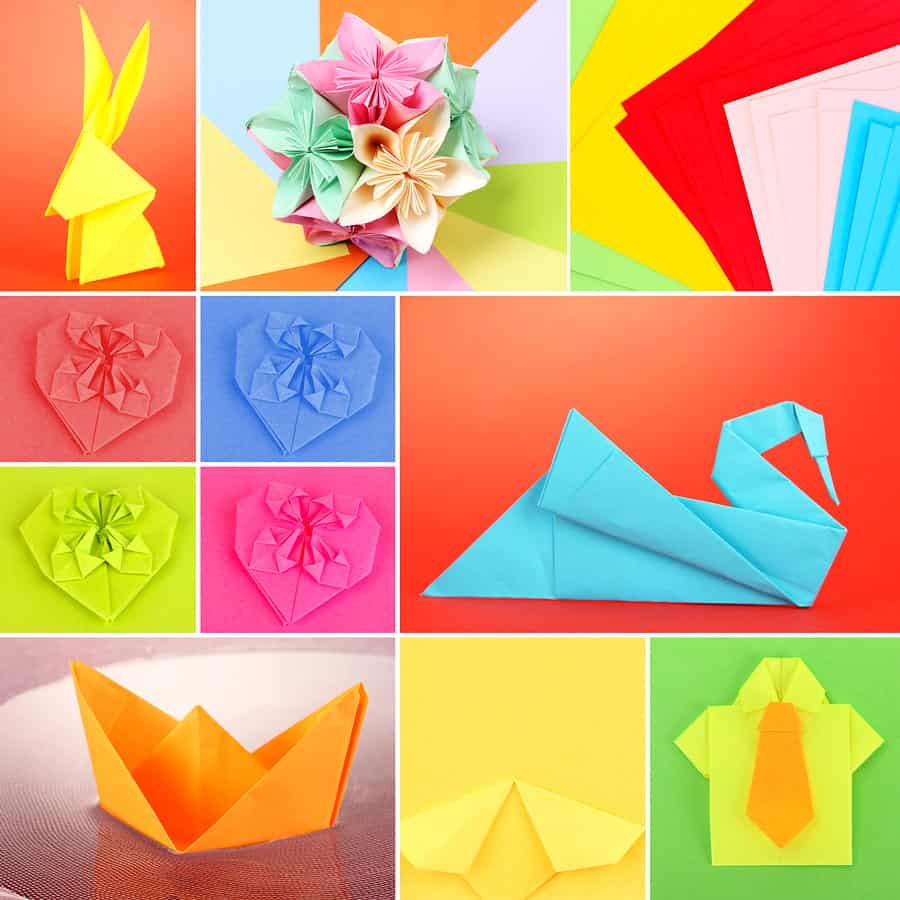 You can do various creative things with sticky notes. You can do origami with sticky notes. Create your favorite crafts like ducks, planes, fish and stick them on the wall. See some online videos to create 3D crafts using sticky notes.
You can decorate your house with sticky notes. Write single alphabets and spell happy birthday and stick them to the wall to wish a happy birthday to your loved ones.
Alternate Uses of Sticky Notepads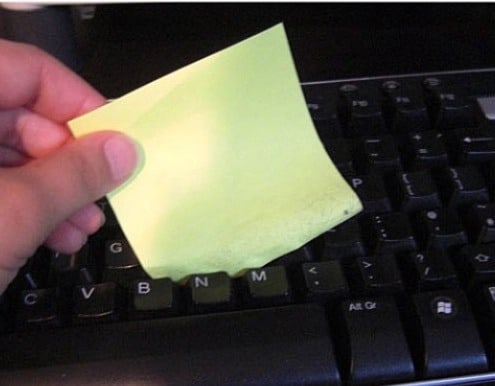 Sticky notes back sticky side can be used to collect small bits of dirt and dust from the keyboard.
Catch dust while drilling.
Stick a sticky note just below where you are drilling on the wall. Fold your sticky note and stick it on the wall so it catches all the falling dust.
Stick things on sticky notes
You can make a group of sticky notes, place it on the wall, with each category mentioned with names. For example, you can make a button category and can stick clothes buttons on it, or you can make a sticky note category of screws and nails and can stick them on it.
With this clever trick, you can print directly onto sticky notes: Print out your words or design on regular paper, and then place the stickies directly over where you want the design to be. Then, run the page with the notes through the printer again. Kelly at Studio DIY made this cute anniversary project to show off this technique.
Sticky notes are can be of help with many things, as they are recommended as the best reminder for people.
You can buy the best quality of custom sticky notes from our inventory.