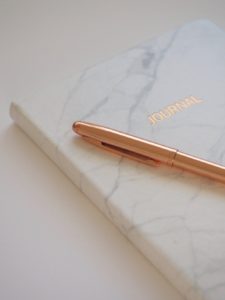 The world today moves at a very fast pace, and most of us have also trained our minds for multitasking. The ability to multitask is great, but having a calm and productive mind requires us to silence our chaotic thoughts and organize them accurately. Using a notebook to keep track of all your thoughts, ideas, and tasks is a good idea. However, linking all those notes and keeping them organized is not easy. If you use a single notepad to jot down all the ideas, then you might not be able to recall any of them when required because there is too much information scribbled into a single place.
The solution for organizing your thoughts is to use multiple notebooks. Keeping different notepads for different purposes is an excellent idea for people who like to stay organized without losing their creative spark. So, here are a few styles of notebooks which you can use for managing various tasks at a time.
Personalized Journal
Starting your day with writing all your thoughts and ideas on paper is a great exercise for kick-starting your brain. People who are looking for inspiration to create a seamless life should try writing in the morning. Morning is the most peaceful time of the day, and you are full of energy in the morning time. That is why having a custom journal is a superb idea to free yourself from clutter of tasks that run in your mind throughout the day. You can also use that journal for writing all your experiences and ideas before sleeping.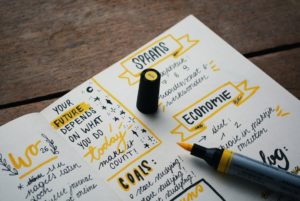 Daily Planner Notebook
You can plan an entire schedule for upcoming days, weekends, and months by using a daily planner. Using a notebook, especially for planning your schedule, tracking your habits, and manage time will definitely result in an increase in your productivity.
Bullet Journal
Those who run a blog should try using a bullet journal because it is a straightforward way of writing blog posts and ideas. A bullet journal is a good tool to create lists, future plans, and monthly goals.
Notepads for making work notes and To-Do list
Writing all your pending projects and work deadlines in a notepad with particular dates and days can make a lot of difference in your productivity and efficiency at the workplace.
Sticky Notes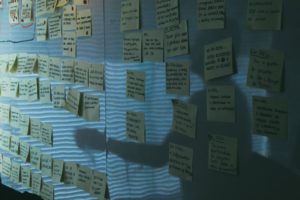 Many people use sticky notes in Windows 7 Pc to keep all their significant notes, but those are not as useful as the original sticky notes which you can stick on your desk. You can use different colored sticky notes to make visually attractive notes about your office projects.
Spiral Wire Bound Journal for Travel notes
If you like to travel on weekends or go on road trips with your friends then using a travel journal to note down your experiences is a great feeling. Use creativity and decorate your diary to make the description of your journey look more beautiful.
Sketchbook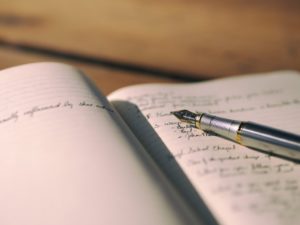 Although you can use your writing pad for sketching, but having a sketchbook makes it more interesting to create drawings with different types of colors.
To conclude, we can say that using multiple notebooks and custom journals for different purposes will help you compartmentalize your thoughts in a much better way than keeping a single notebook.