Christmas holidays are coming soon and we all look forward to cherishing beautiful memories and enjoy Christmas traditions. No matter if you are a child, an adult, or an octogenarian, we all find ourselves reflecting on the beautiful times and memories. Well, you can make all those memories and moments permanent by writing them down in a beautifully handcrafted Christmas journal.
Writing down a journal is a very nice hobby, and penning down all your experiences of vacations in a Christmas notebook is a unique gift for someone you love. Apart from writing down your memories, a Christmas bullet journal can also include photos, sketches, and crafts created by your children.
How to Write a Holiday or Christmas Journal?
Use your Holiday Journal to plan your Christmas vacations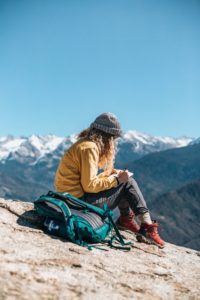 Writing down all the ideas and things that you want to do this holiday season is a great start. Plan all the activities that you want to do with your family or kids. Things you would like to eat, places you would want to visit, games, and events that give you pleasure. Write down all these things and create a checklist for vacations this December.
Once you have written down all the activities and things to do, then you can perform a bit of research to find out the best way to accomplish these tasks. For example, if you want to visit a tourist place this December, then book tickets in advance for travel and accommodations. All these details you can note down in your personalized softcover journal.
Imagine Spending Your Christmas with Your Family and Write It Down in your Journal
Our imagination is the best gift we have in our life. Always try to write what you feel about Christmas, write to show appreciation to your friends and family, or you can write about your feelings and thoughts for your kids to let them know about how significant is the festival of Christmas for us, and what it`s like to share happiness along with your family, friends, and neighbors.
Some things you can do to write and decorate your Christmas journal
Write some creative thoughts and how good you feel about Christmas
Give it to your friends and ask them to write some lines about the strong bond that you share with them
You can also paste some pictures of great moments that you shared with your family and friends
Paste some beautiful stamps and frame your journal with shiny glitter
You can write special food recipes which you have made for Christmas dinner
Writing about the delicious turkey dinner that you enjoyed having with your dearest and nearest
Christmas is on the way, so why not start writing right now. You can buy some beautiful personalized journals from stores and customize them according to your topic and theme. Place it in a small basket beside the decorated Christmas tree if you want everyone to look at it.
Save your unforgettable memories of Christmas in your easy to fill-in format custom journal. Every beautiful thought needs a place to save it, and sharing your cherished thoughts with others on a marvelous Christmas festival is a joyful experience. Your journal will make you remember the old happy times which you have spent with your loved ones.
Keep up with your holidays, trips, festivals, moments, with season cards, gifts, goodies, and photos, Christmas Card List, special foods recipes, & baked goods, celebrations, parties, events, decorations, & trimmings, visitors, and Hopes for the New Year.
Write it Down & treasure the memory forever!
Still Confused About Writing in Your Christmas Journal: Here are some great ideas.
1. Write a happy motivational speech for Christmas in your Christmas Journal.
2. Describe how hopeful and blessed you felt waking up on Christmas morning
3. Write your own made riddles or poems for your kids
4. Write about who is your favorite reindeer? & why Santa chose the reindeers to ride all over the world?
5. What is the best gift you have ever got from Santa at Christmas?
6. How your parents celebrate Christmas and decorate the house?
7. Have you ever been to caroling?
8. What do you hope to get on this Christmas?
9. A funny and quirky way to make a snowman and snow angel.
10. Write about your experience when your family goes to the church to pray
11. What song you sing and play on the Christmas celebration?
12. What do you like to do on Christmas vacations?
13. What are the best things you have made from the snow?
14. How early people begin preparing for the Christmas celebration?
15. Have you ever dressed as Santa Claus for your kids & how surprised were your kids when they found out the truth?
16. What is the right way to celebrate Christmas with your family and friends?
17. Write about a romantic gift that you plan to give your girlfriend on Christmas
18. Write if you ever met a person at Christmas who later on became a very special part of your life
19. You can also write about some naughty and funny things you have done with your neighbors & your friends
20. Write about what items you can donate on Christmas to the needy ones
You can comment below if you know some more creative and useful ideas on 'what to write in the Christmas journal?'
Hope you liked all these ideas for your Christmas journal. If you are thinking about buying a softcover custom journal for your next holiday, then check out our collection of custom journals and hardcover notebook journals.