Why some people use a travel journal?
Travel journals are a place where you can write about your best trips or vacations you have taken, what you have learned, and the experiences you had. It is a collection of adventures, stories, memories, and explorations. It doesn't matter where you're going or with whom you're traveling; a travel journal can come along with you anywhere.
This Christmas, gift a beautiful travel journal to your loved ones who enjoy traveling and have a habit of penning down their experiences and memories.
For writing a perfect travel journal, you need a notepad or a personalized journal, a pen to write, and a little creativity.
Here are some ideas that you can use while writing a travel journal.
1. Collecting tickets and maps is a wonderful idea for your travel journal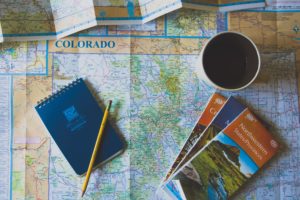 When you visit a new place, you receive a lot of tickets, maps, currency notes, and some stamps. Most people either throw them away, or they keep them stored in a plastic bag or in a closet. Instead of putting them in a shoebox or wardrobe, you can paste the tickets and maps into your travel journal.
2. Always record unique interactions with others
When you're traveling to some new place for Christmas, you may meet a lot of people on the road, both locals and fellow travelers. You may offer or join their company for fun or exchange contact info at some point. Or you might have a friendly chat! So out of all those interactions, you will find a few interesting ones which you can write down in your travel journal.
Paste business cards in your travel journal. Let them fill their email addresses or contact information. Who knows if you can meet up with them again on next Christmas.
Tell them to do it both in your primary language or their own.
3. Add some sketches to your travel diary
In your Christmas celebration journey, you may find a lot of unique things that you would like to capture and place in your travel book. You can sketch some beautiful Christmas trees or the decorated reindeer or the freezing lake and write a short description to remember it when you read your travel book in the future.
Here's an example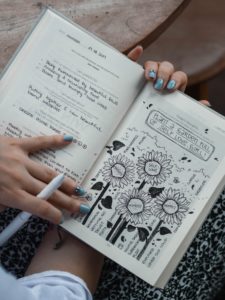 4.Glue money in your travel journal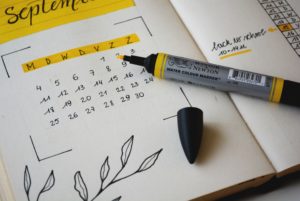 One of the first things most of the individuals do after clearing immigration at the airport is to hit an ATM or currency exchange counter to get a pile of the local currency.
At the end of the journey, you probably have some left. So, why not glue money in your travel journal? It always works best with a currency that doesn't have a high value, but go ahead and glue those in, too!
Mainly, if you know, you won't be back anytime soon.
5.Decorate Your Travel Journal With Beautiful Stamps
You will never encounter any problems with this request all around the world, except in Italy, where the clerk refused to cancel your stamp. 🙂
You can also collect some precious stamps for this Christmas 2019 in your travel journal.
A custom leather journal has always been considered a stylish accessory for both men and women. A personalized glazed Italian style leather journal is a unique item that a person can carry with them every day. Personal custom imprinting makes the journal more special.
A faux leather travel journal will be a perfect gift for the occasions of Christmas, birthdays, anniversaries, gift for your spouse, gift for your dad, gift for your fiancé, gift for mom, gift for your boyfriend, gift for graduation ceremony, gift for your coworkers, gift for your boss, gifts for friends and family.
You will find a lot of leather journals in various colors like British tan, black, navy blue, green or red. Get them custom imprinted by Blind deboss, Gold foil, Silver foil, White foil, and Black foil imprinting. For more personalization or bulk orders call us at 607-563-9550.