Though we are now living in the digital era, there will always be something romantic and pensive about taking a moment to write down your emotional thoughts while you're on the road.
A travel journal is a special personal diary. Travel diaries become our infinite storage of memories, emotions, and sayings of the places, people, and things we have experienced in life.
A travel journal is a wonderful stationery item but we have more like this check out our article about the list of best stationery products and if you love writing then we also have a list of best pens for diary writing.
Travel Journal is The Best Partner of a Traveller
Most travelers carry a travel journal with them like a prized possession. They use it to bookmark the international places they have visited. They write and share their detailed traveling adventure stories of particular places to guide other people.
They share information like what itinerary should be the best for traveling, best reviews of places, local traveling tips, important addresses, etc.
People Love to Write a Travel Journal
Travel Journal works as a partner for people who love to write. They use a travel journal to write trip novels, stories, capture beautiful memories of places they travel, about the food they have eaten, about the stays, about the people they met, and about the different cultures and traditions of people of different places and more.
If you love to write or travel a lot and want to capture your memories, then writing a travel journal is the most creative and beautiful way to turn your hobbies into your passion.
How to Make a Travel Journal?
5 Tips to Write the Best Journal?
You don`t need to travel the whole world to write your travel journal. You can start with a family vacation or a weekend that you spent with your friends. All you need is a journal where you can write your traveling experience.
1. Start before you take off
Your trip journal can be written before your trip has even started. You can make plans and write it down in your travel journal, so you don`t miss anything while traveling.
Search a bunch of information and write about the best places to visit
You can write about the best restaurants providing some special food to eat
If the visit is a hilly area, then you should mention hiking
Sightseeing in some beautiful places
Any event that is going to be happening at the place
Write down all the things in your Travel Journal that you want to enjoy.
2. You can Write About the Imagination and Reality 
Sometimes, when you travel and reach your destination, it is slightly different from the story told before. Maybe the place didn't match with your expectations, maybe the hiking on hills was not that much fun, or the food you ate wasn't so delicious.
Maybe the behaviour of the people of the place is different from what people always said about it.
Write down whatever you have experienced before you arrive. It will be interesting to compare these predictions to what you experienced.
3. Write When the Trip is Happening
It`s good if you write while you are on a journey because it will give you a realistic feel and fresh content for your travel journal, which is easy to remember while writing.
Try to write about your pre-planned tour a little before going to bed. Your Journal entries don`t need to be lengthy. Highlight some travel bullet journal points so you can write the description later.
Point a particular place or an event or an activity.
Write Do's and Don'ts about them.
Write about how is the weather or season of the place you have visited.
Write If you have learned something new from the people of the place.
How`s the event happened there or the best activities one can do to enjoy and much more.
Write about the local market and the things you have purchased to keep a memory.
These things help you to remember the old happy time you have spent. But will also help you reflect and grow from what you encountered.
4. Decorate it with Pictures
A journal is meant for writing, but a picture is still worth a thousand words. A text with pictures is the perfect combination one can ever make. Pictures represent your perception and they are taken for a better explanation of your travel. Take pictures of the place, food, events, activities that you have done, and write a short description to give it a comprehensive narration.
You can also decorate your travel journal with colors, ribbons & glitters to make it look like a pretty travel journal.
5. Write about your trip after you leave
When you write about your trip before you arrive, you should also write about it after you left that place.
What was it like?
What did you learn?
What surprised you?
What disappointed you?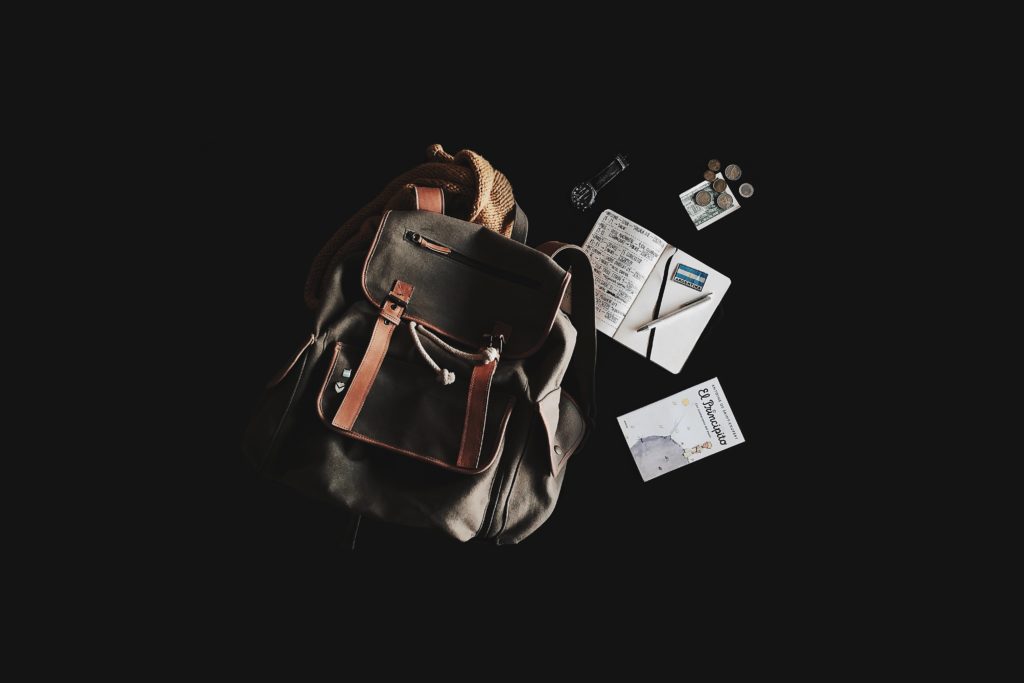 It is essential to reflect on your travels so you can retain new understandings and make use of them for future adventures. It`s a great way to learn about you and other people with whom you may have traveled. Step back from all the things you did and try to see the big picture. It may surprise you!
You can also surprise your loved ones with a perfect travel journal Christmas gift. and if you want a journal for any other purpose then you can also take a look at our collection of custom softcover and hardcover leather journals.